Hidden Opportunities, A Strategic Compliance Series: A "Dope" Response to Pharmacy Transparency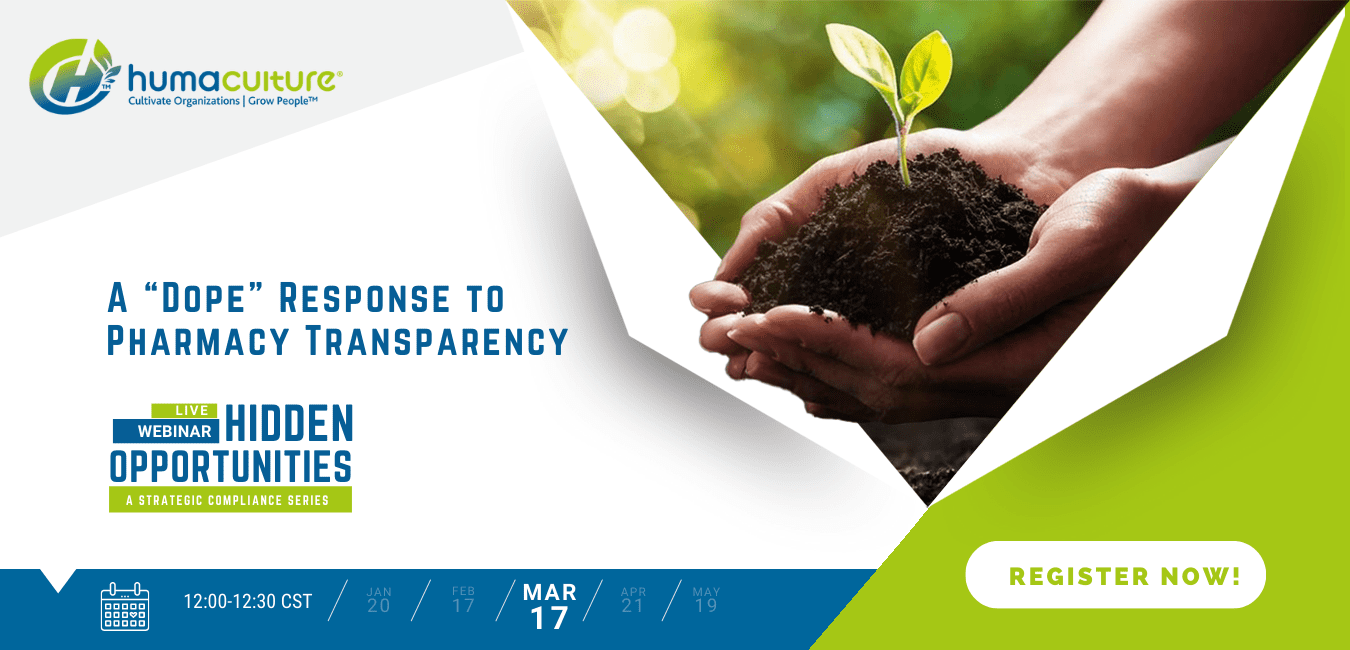 You can now access a replay of this webinar here.
Join us on Thursday, March 17 from 12:00 to 12:30 CST for the third webinar in Humaculture, Inc.'s Hidden Opportunities, Strategic Compliance Series, to learn why the new pharmacy transparency law will not increase transparency; will increase costs, administration, and litigation risk; and how to effectively respond.
Presenters
Objective
Beyond basic compliance, this series addresses how to strategically leverage the No Surprises Act and Transparency in Coverage to create a competitive advantage for both the employer and employees. In this session we will include a focus on leveraging Acquisition Cost Based Pharmacy Pricing as well as Behavioral Design and Messaging as an example of a strategic action organizations can take to optimize this compliance opportunity.
Pharmacy Transparency Key Takeaways
During this session, participants will learn:
Transparency is a misnomer – New rules don't provide transparency
Pharmacy is likely to continue to be rather "opaque"
The conundrum – mere compliance will likely increase costs, administration, and litigation risk
How to use Acquisition Cost Based Pharmacy Pricing as well as Behavioral Design and Messaging as examples of strategic actions to:

Avoid what can be avoided
Provide true transparency with pharmacy benefits
Empower consumers to make better, more clinically appropriate decisions
Communicate all negatives as the result of compliance
Inform/educate consumers (before they become patients)