Steve Cyboran, ASA, MAAA, FCA, CEBS
CEO, Consulting Actuary, Chief Behavioral Officer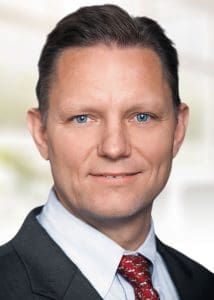 Steve Cyboran is an actuary and innovator around people, rewards and benefits. With over three decades of consulting experience, he has been actively involved in a variety of strategy projects focusing on creating a healthy culture, refining the employee value proposition, performance, organization effectiveness, health care, financial well-being, disability, and time-off. These projects include a collaborative approach to drive behavior through the design, administration, and implementation to achieve client objectives. Steve brings:
A unique perspective on a healthy culture and its maturity
Over 30 years of rewards, actuarial and facilitation expertise at Mercer, Segal/Sibson and Willis Towers Watson with proven results
A reputation for integrity, creativity, innovation and sound analysis
Methodology to build consensus around a vision and plan with metrics tied to business strategy
Personal service as a business partner working directly with you
Independent and unbiased advice
Education & Credentials
Steve served as the national practice leader for healthy culture, paid time off, absence and disability initiatives at a top 10 international HR and benefits consulting firm. He graduated with distinction from the University of Illinois, Urbana-Champaign with a BS in Mathematics. He is an Associate of the Society of Actuaries, a Member of the American Academy of Actuaries and a Fellow of the Conference of Consulting Actuaries. Mr. Cyboran earned his CEBS designation from the International Society of Certified Employee Benefits Specialists and is a licensed accident and health producer. He earned Strategy Culture Alignment Certification by Work-Effects and Outmatch Certified Reseller Certification (Including Pomello Culture tools). He is a member of the Society for Human Resource Management and Chicago Chapter former President of the Disability Management Employers Coalition. 
Published Research
Publications/Presentations
Steve has published and presented across the country over 150 times. Some articles include: