People Development: A Humaculture® Perspective Series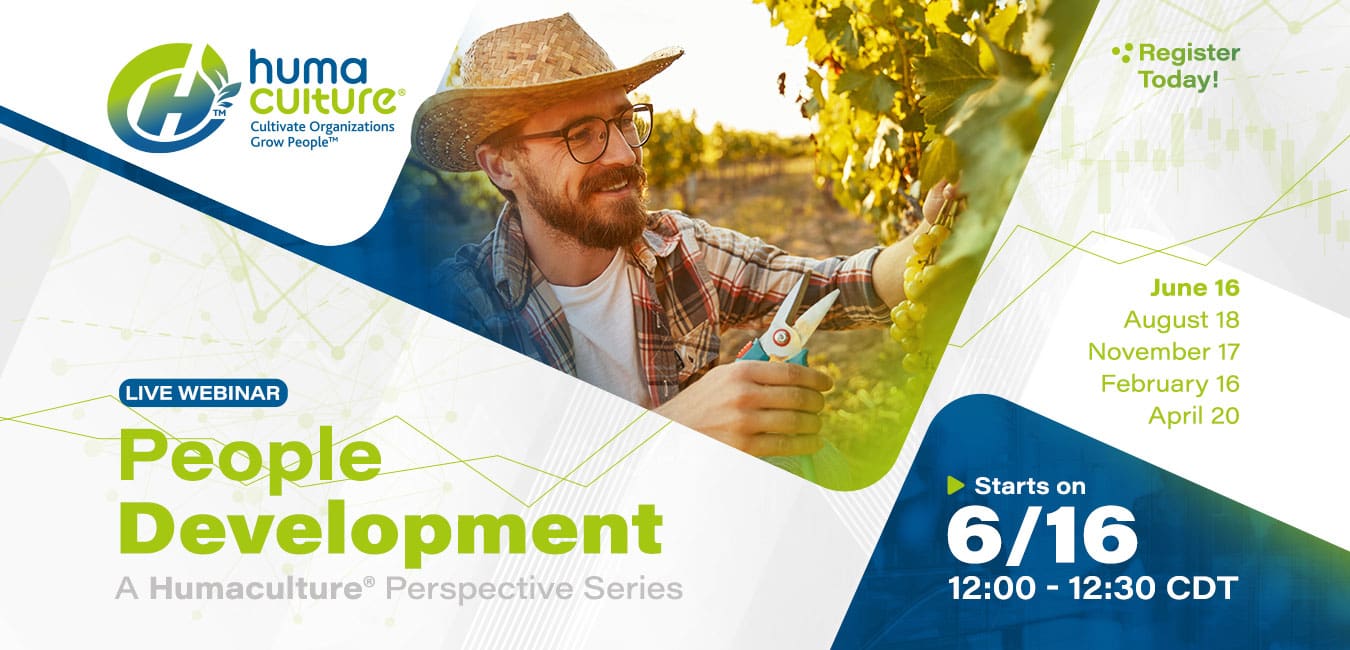 Please join us on the third Thursday of the month over the next six months for our upcoming People Development series. This series will focus on how to shape talent for success by "pruning the vines" as necessary. We will cover people development from the Humaculture® perspective.
In this webinar series, we explore ways organizations can rethink the traditional performance management and people development processes to make them more meaningful, impactful, and aligned with the organizational vision and strategy – focusing employees and leaders on what is truly important.
Successful horticulturists recognize the overwhelmingly positive impact of pruning. Pruning is the process of removing branches that:
Are not supporting the desired shape of the plant the horticulturist seeks,
Take energy from the plant without maximizing productivity,
Shade or otherwise interfere with the productivity of the other branches.
Effective pruning allows the plant to focus its energies in the most effective and productive areas. People, like plants, often expend energy and time in areas that distract them from achieving their highest and greatest purpose and contributions. In any organization, it is important to help employees remove or overcome the impediments that hold them back, and focus on the areas and interests that will really help them achieve their goals, as well as the strategic priorities of the organization. This series highlights several ways organizations can be innovative and more effective than traditional "performance management."
The topics for the upcoming series will include:
To view our prior Strategic Compliance series on the Hidden Opportunities within the CAA and Transparency Rules, click here.
Available Support
We are available to support you in your strategy, design, compliance, financial, and monitoring needs. To that end, our team of consultants, including actuaries, clinicians, behavioral health, pharmacy, and legal resources are available to guide you through the compliance process. Please contact us.