Scott McKibbin
Pharmacy Consultant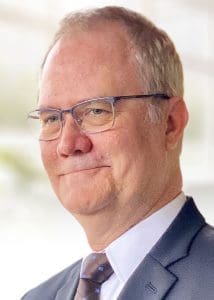 Scott McKibbin is a consultant with 30 years of experience working in insurance, healthcare, benefits, and the pharmaceutical manufacturing and supply chain. He provides expertise on public policy initiatives, strategy, new product development, procurement support, global best practices, and employee health benefits.
Some of Scott's accomplishments include:
Overseeing the $2 billion annual prescription drug spend as the Special Advocate for Prescription Drugs for the State of Illinois. Scott was responsible for all state programs, including Medicaid, Illinois Cares Rx (Medicare Part D wraparound), Illinois Rx Buying Club, and prescription drugs dispensed at mental health facilities and correctional facilities.
Leading efforts to provide transparency for the state employee/retiree pharmacy benefits programs.
Directing a proposal effort for Pharmacy Benefits Manager (PBM) services which resulted in several million dollars of savings to state taxpayers. In addition, working with his counterparts in the other 49 states to implement the 2006 Medicare Part D program.
Consulting, regarding healthcare data analysis, for several large clients during the collective bargaining process to provide a common basis for plan change values during collective bargaining and provider negotiations/bidding.
Testifying for both management and unions in interest arbitrations and to provide benefits mediation services and testifying at various congressional and state committee hearings throughout the country, as well as before the Food and Drug Administration.
Consulting for the Congressional Research Service (CRS) on the Federal Employees Health Benefits Plans (FEHBP). Assisting CRS in the evaluation of federal healthcare legislation including the Health Insurance Portability Act, Mental Health Parity, Mothers and Newborns Protection Act, and the State Children's Health Insurance Program.
Education & Credentials
Scott earned a Bachelor of Arts in Liberal Arts and a Certificate in Aerospace Studies from California State University, Long Beach.
Publications/Presentations/Research
"Payer Perspectives on Pharmacogenomics Testing and Drug Development" – Pharmacogenomics
"International Pharmacy Practice: When East Meets West" – Pharmacy Benefits Academy West (Portland, OR)
"Utilizing Health IT to Deliver Advanced Clinical Care Through Community Pharmacists" – Conference Board, San Diego and New York
"If I Can Do It…You Can Do It" – Get Covered Illinois Broker Conferences Marketing/Branding Session
"Biopharmaceuticals and the Impact on the State of Illinois" – Working in Employee Benefits Meeting (Chicago, IL)
"Bio-generics: Health Competition" – Generic Drug Manufactures Conference