Compliance Toolkit Overview Webinar Replay: Learn About Humaculture's CAA and Transparency Compliance Toolkit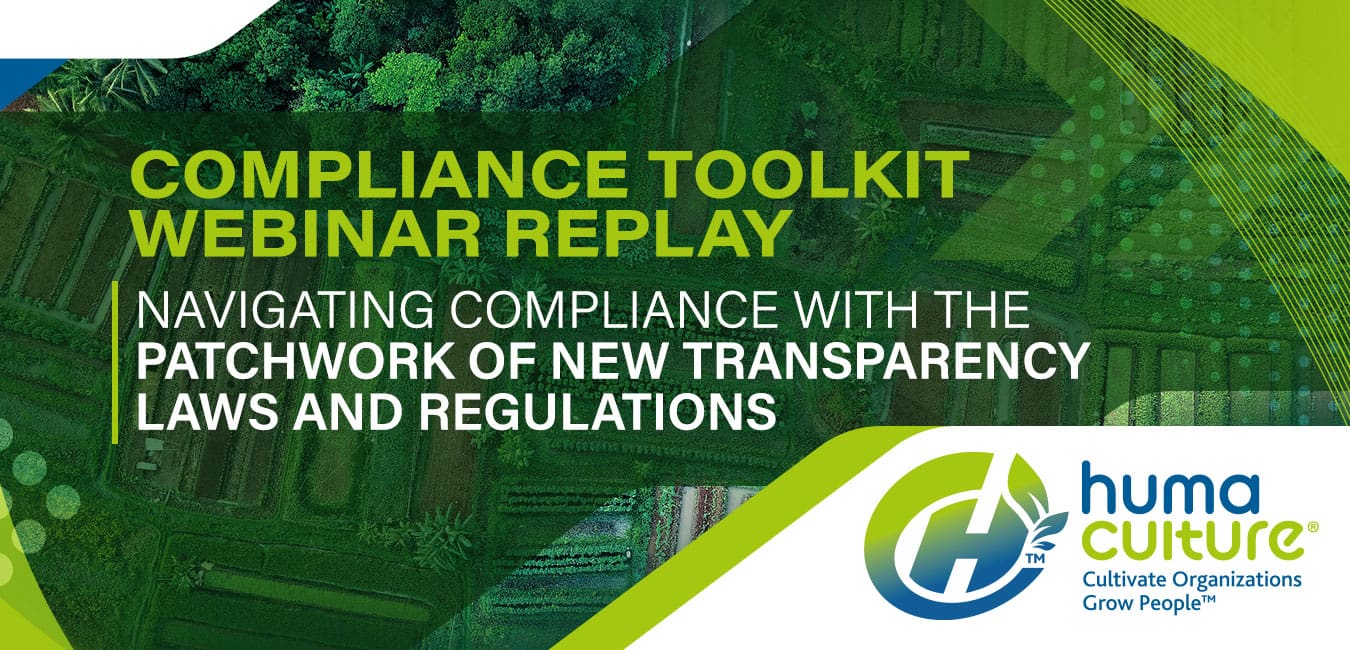 This Compliance Toolkit Overview Webinar Replay will help you understand the Toolkit contents and how to use each aspect effectively to help meet the compliance requirements. The video addresses questions from the participants in the original webinar.
On November 11, Humaculture, Inc. released its Compliance Toolkit. Humaculture, Inc. designed the Toolkit to help you comply with Requirements Under the Consolidated Appropriations Act ("CAA") and the New "Transparency in Coverage" Regulations. The Toolkit includes over one hundred and seventy-five (175) pages and contains over fifty-five (55) Exhibits and Attachments.
On December 14, 2021, Actuary Steve Cyboran, Wes Rogers, and Attorney Howard Lapin reviewed the contents of the Humaculture, Inc. Compliance Toolkit and explain how to use it to comply with the new requirements under the CAA and the "Transparency in Coverage" regulations.
This Webinar focuses on how to use the Compliance Toolkit, not the compliance requirements. To better understand the compliance requirements or download the presentation slides, please access our prior Blog Post.
Ordering
When you order the Compliance Toolkit, it will be provided to you in a Word file and can be easily branded for use with your clients.
How do I order? Contact us.
You can purchase the Compliance Toolkit for only $450 by responding to this email and we will invoice you for the purchase price.
The price includes quarterly updates through September 30, 2022 at no extra charge.
As soon as we receive your payment, we will send you a copy of the Compliance Toolkit.
If you would like to see a sample, please contact us and we will schedule time to review the Toolkit with you.
Questions? If you have any questions before or after ordering the Compliance Toolkit, please contact us.
Available Support
We are available to support you in your compliance and financial needs. This Compliance Toolkit, including Financial Analysis Tools will help facilitate self compliance. Our team of consultants, including actuaries, clinicians, behavioral health, pharmacy, and legal resources are also available to guide you through the compliance process, or we can take the lead. We would be happy to have a conversation regarding your needs and can customize a proposal for the level and type of support you may need.
Watch
Watch the Compliance Toolkit Webinar Replay below, or via Rumble.