Wes Rogers
President, Humaculturist®, Chief Guidance Officer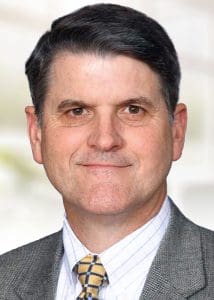 Wes Rogers brings over 30 years' experience in consulting and senior management position with a variety of organizations. As an example, Wes worked with hospital and physician owned health care organizations as a member of senior management and as a consultant to executive teams. This experience provides exceptional insights into the operations of insurance companies and the delivery of healthcare. Wes uses this detailed knowledge to more effectively analyze employee benefit plan performance, and more effectively negotiate contracts with insurers and plan administrators.
As a consultant, Wes's clients have included many mid-sized to large organizations in both the public and private sectors, including publicly traded and closely held companies; large municipalities; major universities; collectively bargained plans; and large public school systems. He seeks to understand each client's unique business needs and works to become an integral member of his client's team of professionals. Additionally, Wes understands how to work collaboratively with actuaries, compensation consultants, and other financial and human resource professionals to develop comprehensive solutions to meet the business needs of his clients. His specific areas of knowledge and expertise include:
Business strategy,
Employee value proposition optimization,
Collective bargaining,
Workforce management,
Human resources policy development,
Plan design,
Underwriting and rate setting,
Regulatory and compliance issues,
Employee contribution policy development,
Affordable Care Act (ACA) compliance strategies,
RFP design and evaluation, and
Contract negotiations.
Wes has a great deal of experience developing effective compliance and workforce management policies for clients with complex employee positions. He brings a unique level of expertise to colleges and universities where he:
Analyzes their workforce and specific employee positions in light of the ACA;
Works closely with the client's legal counsel to develop ACA compliant policies that meet the special needs of those organizations;
Assists universities with large Graduate Assistant populations programs to meet business needs in a highly complex regulatory and tax environment;
Brings a great deal of experience and expertise with self-funded student health plans; and
Assists universities in the CMS application process for MEC status for their self-funded student health plans, which is an important step if these plans are to meet students' shared responsibility requirements under the ACA.
Education & Credentials
Wes holds an Associate of Arts degree and a Bachelor of Science degree in Mathematics. Mr. Rogers earned Strategy Culture Alignment Certification by Work-Effects and Outmatch Certified Reseller Certification (Including Pomello Culture tools). He is a licensed Life, Accident and Health agent in Oklahoma, Texas, Kentucky, and New York.
Publications/Presentations/Research
Wes has published and presented several times. Some recent articles include: