Jack Towarnicky, LLM, JD, MBA, CEBS
Strategy and Compliance Consultant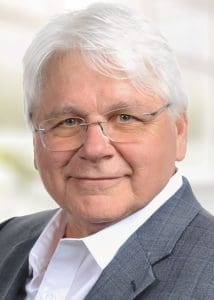 Jack Towarnicky has over 40 years of human resources/benefits experience – including HR/Benefits leadership positions at four different Fortune 500 companies. He is a nationally-recognized benefit/rewards leader who has improved workers' engagement and standard of living through both fiscal and physical health improvements … many workers have responded by becoming "middle-class millionaires". He accomplished this through compliant, innovative, practical, cost-effective total rewards/benefits designs that maximize value and engagement.
Education and Credentials
Jack earned his LLM-Employee Benefits with honors from John Marshall Law School, Chicago, IL, his JD from South Texas College of Law, Houston, TX, his MBA and BBA–Business Economics from Cleveland State University, Cleveland, OH and his CEBS, Fellow designation from the International Society of Certified Employee Benefits Specialists.
Jack completed a three-year term on the Department of Labor's Advisory Council. He held board of director/trustee positions at World at Work, Council on Employee Benefits, American Benefits Council, and the Corporate Board of the International Foundation of Employee Benefit Plans
Jack, his team, and his employer have been nationally recognized as innovators in the employee benefits and wellness marketplace:
Team – 2010 National Business Group on Health, Healthy Lifestyles, Platinum
Corporate – 2009 C. Everett Koop Health Project Award
Corporate – 2009 Plan Sponsor Magazine, Corporate Plan Sponsor of the Year
Individual – 2021 401(k) Champion
Individual – 2009 CFED Innovative Idea Champion – The 401(k) As A Lifetime Financial Instrument
Individual – 2008 Business Insurance Magazine – Benefits Manager of the Year
Finally, Jack has served as a visiting or adjunct instructor/lecturer for the Certified Plan Sponsor Professional certification (American Retirement Association), at Duquesne University, The Ohio State University, Franklin University, Capital University (International Certified Employee Benefits Specialist certification), and Marion and Lima Technical Colleges.
Publications/Presentations/Research
Jack Towarnicky has testified before the Department of Labor, published articles, been quoted in the news or presented hundreds of times. Following are a handful of published works: