Watch CEO Present on Insurance Collaboration to Save Lives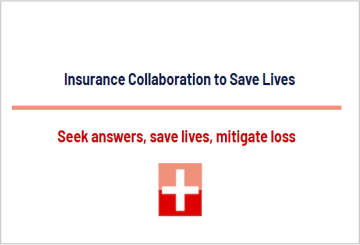 Watch a replay of the Insurance Collaboration to Save Lives (ICSL) Executive Briefing, in which our CEO, Steve Cyboran, ASA, MAAA, FCA, CEBS participated. Steve discusses how small investments can yield significant returns. Not only does preventive medical screening in this collaborative need to achieve outcomes, but it also needs to make economic sense. Return on investment can be increased by decreasing screening costs, increasing the effectiveness of screening, and targeting larger policies first.
Presenters
Josh Stirling, Founder of Insurance Collaboration to Save Lives, Insurtech Advisor, Board Director and Former #1 Ranked Insurance Analyst
Steve Cyboran, ASA, MAAA, FCA, CEBS, CEO, Consulting Actuary, Chief Behavioral Officer, Humaculture, Inc.
Sven Lohse, Principal, Research at Canton & Company
Objective
At the ICSL, dozens of industry executives have been developing a plan to help insurers proactively address the tragedy of rising mortality and morbidity. Excess mortality and morbidity is a problem for our industry, and society. The ICSL is bringing together insurers to work together to solve it. Find out the impact we can make from Steve Cyboran in this presentation on slides 33-36 and at 32:46 in the video.
Presentation
You can access the slides below.
Available Support
We are available to support you in your strategy, design, compliance, financial, and monitoring needs. Our team includes business and human relations leaders, finance experts, actuaries, clinicians, behavioral health experts, pharmacy experts, and legal resources to guide you through the strategy and compliance process. Please contact us: [email protected].