Wendy Haas, MBA, BSN, APN
Clinical Consultant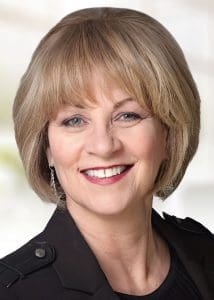 Wendy Haas brings deep healthcare domain expertise, business acumen, and thought leadership to consulting engagements. As a clinical consultant to public entity and health plan clients in the areas of health, welfare and regulatory compliance, Wendy helps clients optimize employee health outcomes through provider collaboration, managed care programs, and technology enablement to minimize claim costs.
Some of Wendy's experience includes:
For a major midwestern school district, served as the Employee Health Director, where she 1) developed bid specifications and solicited proposals from multiple vendors for administration of occupational healthcare service contracts, 2) administered employee health care and welfare programs gaining experience with compliance (e.g. OSHA, FMLA, DOT, ADA, HIPPA etc.), labor agreements, and employee benefits administration (Worker's Compensation, STD, LTD etc.), and 3) served as an expert witness in legal and labor proceedings.
For a major midwestern metropolitan county, served as Rehabilitation Nursing Consultant providing return to work programs to county employees. 
For a Medicaid health care provider, supported the development of managed care programs and establish IPA provider organization in accordance with state insurance benefit contracts for Medicaid beneficiaries.
For a major northeastern academic medical center, developed and delivered a HIPPA privacy and security compliance program for the University's physician organization.
For a major national financial institution, served as the Employee Disability Benefits Manager, providing clinical, regulatory, and human resources consulting to corporate attorneys; HR business partners, and line managers to maintain regulatory compliance; control expenses and prevent legal exposure for the organization.
Education & Credentials
Wendy earned her MBA from Lake Forest Graduate School of Management, her Family Nurse Practitioner Award from Purdue University, her BS in Nursing from South Dakota State University, and Associate of Applied Science in Nursing from Purdue University. Wendy is also a Certified Scrum Master.
Publications/Presentations/Research
Wendy has been a national speaker on ICD-10 Compliance 2010-2011
A co-author "Employer Partnering Guide Six On-site Occupational Health Program Models" Strategic Solutions 1998.
Lecture "Alphabet Soup; An HR Manager's Guide to Disability Management" Loyola University, Chicago MBA course 1995