Tag:
students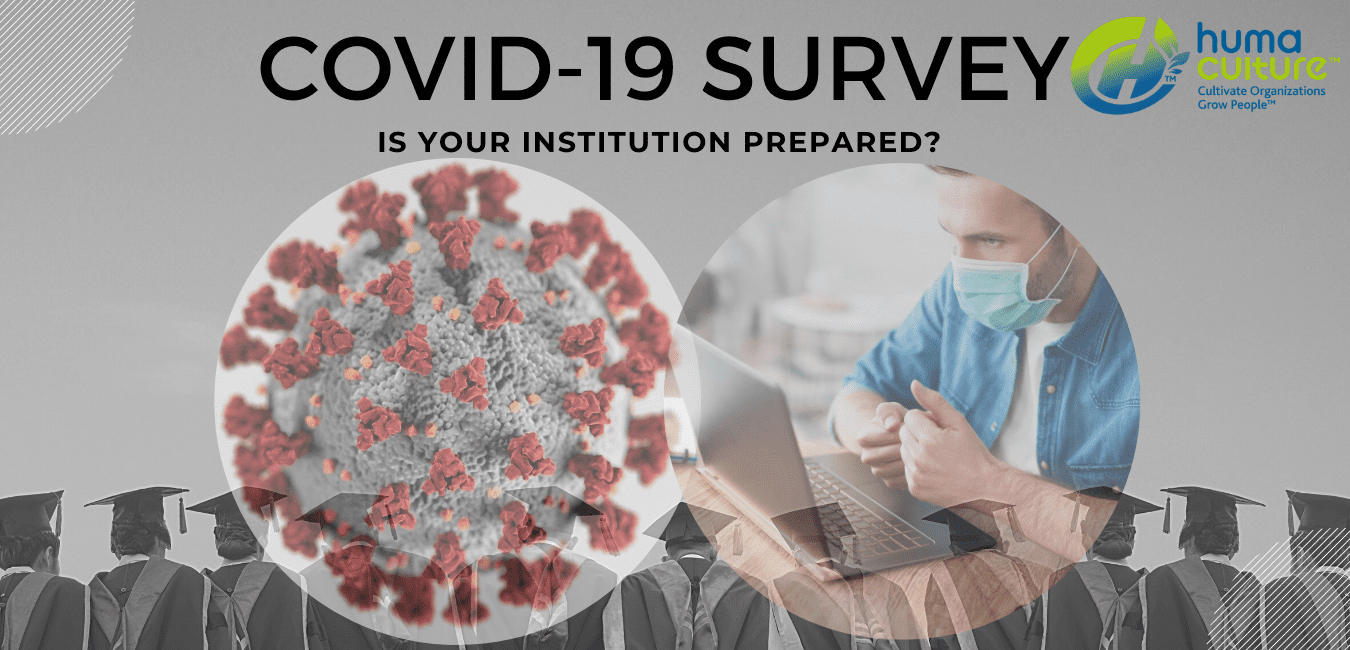 Humaculture, Inc. invites all institutions of higher education and academic medical centers to participate in a new inventory on the COVID-19 Top 20 Best Practices for Supporting Students. Our organization, Humaculture Inc., wants to equip our institutional colleagues with this quick-check inventory. Once we collect and review institutions' completed inventories, we will provide all participants with a summary of the responses from other institutions along with actionable insights.
You can access your survey at: COVID-19 Top 20 Practices for Supporting Students
In order to review results as soon as possible, we need to obtain responses by Wednesday, August 5. We made the survey as succinct as possible in an effort to respect the time demands we know everyone faces. We believe, however, that the time you invest in this effort will be well rewarded and will provide valuable insights to all participants seeking to support students this fall.
We also welcome the opportunity to meet with you to review a customized summary of the results with insights learned from the survey analysis. If you would like, we can discuss where your institution may be able to take some steps forward to better support your students in the coming months.
If you have any questions regarding this survey, please contact us.
We are grateful for you and your efforts to care for students.
About Humaculture, Inc.
Humaculture, Inc. transforms organizations—the way organizational leaders understand the organization and the relationships among the people in it, and the way people think about their position and role in the organization. Humaculture® is a philosophy and systematic approach for creating profitable, aligned, and healthy organizations conceptualized as "soil" in which people can thrive. Humaculture® helps organizations create the right culture in order to naturally attract, retain, sustain, grow, and transition people who enable the business—and each other—to thrive. More information can be found at: Humaculture.com. Learn more about our team.