Kelley C. Long, CPA/PFS, CFP®
Financial Wellness Consultant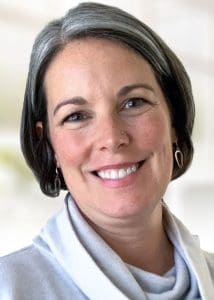 Kelley Long has over 20 years of experience in the financial services industry, most recently as a Senior Financial Planner, Personal Financial Coach and lead content manager for financial wellness provider Financial Finesse. In addition to authoring the majority of Financial Finesse's online written content, she developed and wrote copy for the financial planning steps included in the "Make My Plan" tool for 360 Degrees of Financial Literacy, a free public service maintained by the American Institute of CPAs.
During her tenure with Financial Finesse, Kelley led a consulting project for a national provider of HSAs, which included developing and presenting a 45-minute webcast to thousands of plan participants, including a state government, national bank and the provider's own employees.
She was also on the team of financial coaches that traveled to every plant location of an international food manufacturer to communicate the roll-out of the employer's HSA-eligible healthcare plan to their workforce.
Education and Credentials
Kelley holds a B.S. in Accountancy from Western Michigan University, where she was a Medallion scholarship recipient and magna cum laude graduate of the Lee Honors College.
She's a licensed CPA in Arizona, Illinois and Ohio and holds the Personal Finance Specialist credential, a designation only available to CPAs who've demonstrated an expertise in personal finance and granted by the American Institute of CPAs (AICPA).
She's also a CERTIFIED FINANCIAL PLANNERTM professional but does not hold any securities licenses or registrations in order to remain completely unbiased in her financial wellness coaching with individuals and employees.
Kelley is a member of the AICPA, the Illinois CPA Society and was a founding member of the PSCA's HSA Committee.
Publications/Presentations
As a volunteer member of the AICPA Consumer Financial Advocacy Council, Kelley has been quoted in the press thousands of times and has published hundreds of Forbes articles and blog posts on personal finance topics. She's also participated in CFPB roundtables on financial well-being and was part of the committee that established the CFPB's official definition of financial well-being.
Relevant articles and presentations include:
"Contributing to an HSA Beyond Age 65 – Navigating Medicare's Rules", AICPA ENGAGE22 conference
"Healthcare Planning for Early Retirement", AICPA ENGAGE22 conference
"Medicare's tricky rules on HSAs after age 65", Journal of Accountancy, July 2021
"Advanced Strategies for Health Savings Accounts", IL CPA Society Summit21 conference
"What is a 'super HSA' and how does it work", AICPA PFP podcast
"Unique and under-communicated HSA benefits", AICPA PFP podcast
"Advisors Guide to HSAs", Retirement Resource Center webinar & CFP® Board CE library
"HSA – The Ultimate Retirement Savings Tool", PSCA Insights, Summer 2020 (co-author)
"What To Do When You Receive A Surprise Medical Bill", Forbes online
"Why You Should Max Out Your HSA Before Your 401(K)", Forbes online