George Cyboran
Data and Behavioral Analyst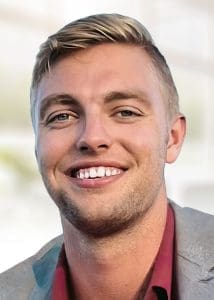 George Cyboran is a data and behavioral analyst as well as a social media professional. As a collegiate athlete and 1600-meter top-5 finisher in the state of Texas 6A track and field, George focuses on high performance. He brings a passion for optimizing solutions, ranging from population health to financial well-being to pricing to people management to selection processes. Along with this, George knows the ins and outs of social media engagement, finding the best ways to increase interactions to promote posts and events.
Some of his favorite projects include:
For a Fortune 100 company developing a financial well-being strategy, he conducted and analyzed industry research studies, managed a market RFI process, successfully gathered and analyzed data on over 40 financial well-being solution providers to identify a potential partnership to seamlessly integrate with and expand its existing total well-being strategy.
For a regional insurance company, analyzed book of business claim, enrollment, and profitability data by product and state, calculated the year-end reserves, and drafted the actuarial memorandums in support of the insurance company's multi-state financial filings.
For various clients, analyzed data and statistics to perform actuarial analysis such as valuations, rate development, and reserve calculations to support financial management of employee benefit and student health plans
For a mid-sized regional health insurance company with national membership, developed an evaluation tool for scoring and reviewing hundreds of solution providers across dozens of solution categories for identifying solution partners.
For a top 10 private higher education institution, conducted a benchmark study of student health plan costs and plan provisions; prepared discussion decks, participated in, and documented interviews of C-Suite peer institutions to support the development of a plan for enabling legislation for self-funding student health plans; and identifying opportunities to improve the student health plans.
For a real estate company, analyzed regional real estate characteristic and sales data to develop a model for identifying acquisition targets to optimize potential return on investment using various market indicators.
Education
George graduated magna cum laude from Texas A&M University with a B.S. in Economics and a minor in Philosophy. While working for a leading international nutritional supplement company, he completed a nutrition course.